Genius Joy is a nootropic supplement that promotes mental performance through improved mood, driven by reduced stress and anxiety.
It is a formula that contains a mixture of nootropic compounds, vitamins, and herbs that are scientifically-backed through clinical research, with each ingredient playing a specific role.
Our comprehensive Genius Joy review looks at how successfully this brain supplement improves overall well-being.
Best deal
Bursting with high-quality ingredients, Genius Joy delivers great mood-boosting results alongside enriched cognitive performance.
| | |
| --- | --- |
| Ingredients | |
| Effectiveness | |
| Safety | |
| Price | |
Contents
What is Genius Joy?
Genius Joy is a nootropic supplement created by The Genius Brand, described as a "serotonin mood booster" and designed to tackle anxiety symptoms rather than acting as a traditional cognitive enhancer.
Genius Joy claims to deliver wide-ranging results, including reduced stress and anxiety, lessened mood swings, increased motivation, and better mental well-being.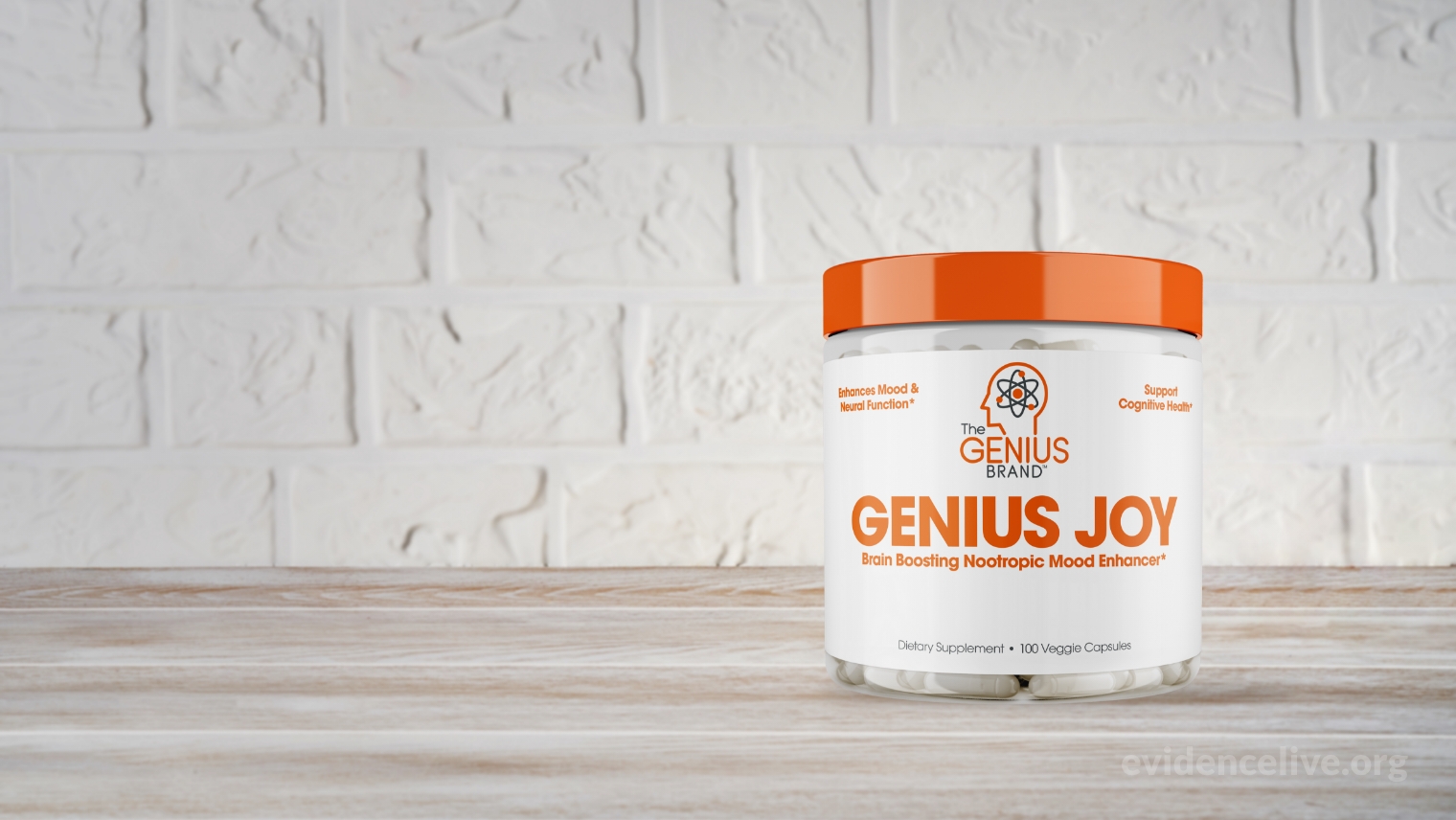 Unlike most of its competitors, which focus primarily on improving cognitive performance, the primary function of Genius Joy is to enhance mood and promote a better mental state. Therefore, resulting in cognitive improvements as a by-product.
At A Glance

| | |
| --- | --- |
| Product | Genius Joy |
| Manufacturer | The Genius Brand |
| Type | Nootropic |
| Form | Capsules |
| Content | 100 Capsules |
| Dosage | 4 capsules daily |
| Price | $59.99 |
| Price per serving | $2.39 |
How Does Genius Joy Work?
Genius Joy contains only 100% naturally sourced ingredients that support the production of dopamine and serotonin.
This helps maintain the balance between dopamine and serotonin, which helps to relieve anxiety and acts as a mood enhancer at the same time.
As a result, clearing the mind of stress can improve mental performance by allowing the brain to have the capacity to focus.
In our experience, Genius Joy can effectively reduce stress and signs of anxiety without any side effects compared to anti-anxiety drugs. However, that is not to say that it provides significant improvements in cognitive behavior or eradicates brain fog like other competitors.
What Are The Benefits Of Genius Joy?
The combination of natural ingredients in Genius Joy makes it one of the most exciting nootropics on the market to enhance the mood while also providing a range of additional beneficial outcomes.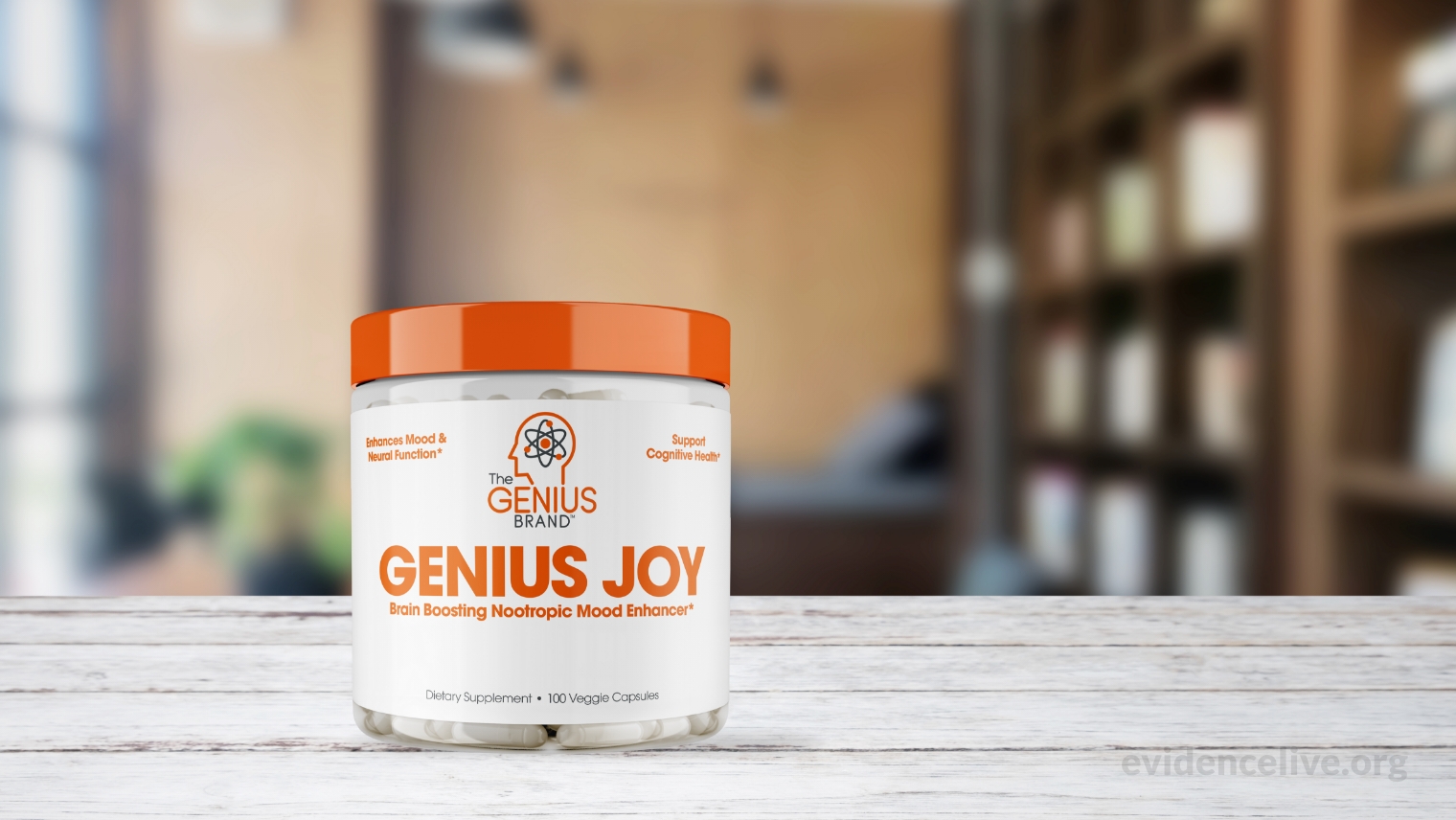 Decreases Stress
One of the most effective ways to improve mood and cognitive performance is to create a stress-free environment.
The primary goal of the Genius Joy supplement is to promote mental health by actively reducing stress and anxiety rather than using nootropics to boost cognitive functions directly.
Many of the critical ingredients in Genius Joy are known adaptogens, which play a crucial role in reducing stress and anxiety levels.
For example, the natural anxiolytic Rhodiola Rosea works to lower physical and mental stress levels, reducing the symptoms most associated with anxiety.
Meanwhile, the amino acid L-Theanine is used in many supplements to help calm the side effects caused by stimulants, such as caffeine, and it actually produces a similar effect in this stack.
Enhances Mood
Making a mental environment with lower stress and anxiety levels usually enhances mood.
As a result, ingredients in Genius Joy help maintain the balance of brain chemicals, which can help improve sleep, reduce brain fog, and improve cognitive clarity, all of which are vital in maintaining positive mood levels.
For example, SAMe and 5-HTP are naturally occurring mood boosters that work to reduce depression, which is a well-known blocker of a good mood.
Improves Memory, Focus, and Creativity
While Genius Joy reduces stress and encourages a better mood, it allows the brain greater scope to improve other cognitive performance.
Since the stack includes ingredients known to improve mental functions, such as Panax Ginseng and Rhodiola Rosea, many users report enhanced memory recall, focus, and creativity.
However, this is not the primary benefit of Genius Joy, and there are better nootropic supplements available that provide more significant cognitive enhancements.
Supports Dopamine Production
Dopamine is a neurotransmitter that transports signals between nerve cells in the brain, and it is often called a chemical messenger.
Genius Joy supports the release of dopamine by including N-Acetyl L-Tyrosine, which directly increases the rate at which the chemical is produced.
Therefore, by increasing the speed of dopamine flow that runs through the brain, the user can experience an enhanced mood and motivation.
Energizes Mind and Body
The stress-reducing benefits of Genius Joy provide a way to energize both the body and mind.
For example, the mix of complex B-Vitamins and Vitamin D naturally increases energy levels, so athletes use them to improve physical performance.
In addition, they provide additional health benefits to the body, such as helping protect against liver disease, high blood pressure, and heart disease.
Also, Genius Joy increases blood flow in the brain and body, which provides positive outcomes for superior energy levels.
Genius Joy Ingredients
Genius Joy ingredients contain only natural compounds, of which many have been backed by scientific evidence to prove their benefits and safety.
Let's look at each ingredient and how they assist with well-being and brain health.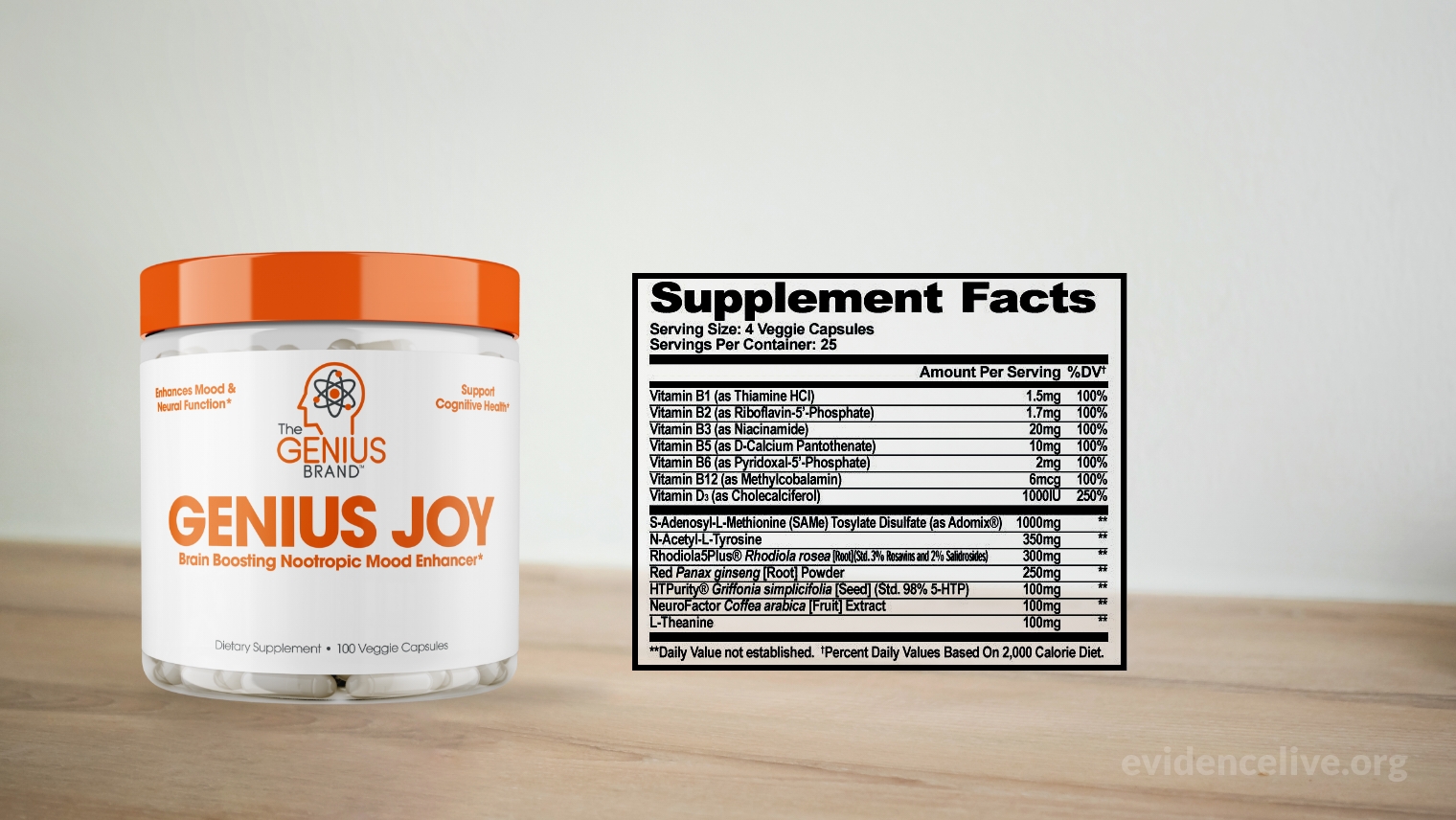 B-Complex Vitamins
B-Complex vitamins are known to support several physical and cognitive functions. Therefore, B vitamins deficiency has been identified as one of the leading causes of mental fatigue.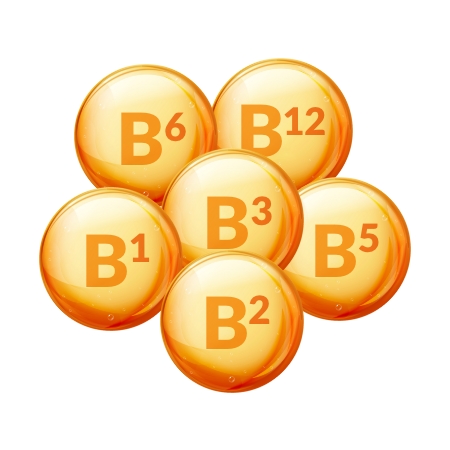 For example, vitamins B1, B3, and B6 help with serotonin production and improve mood, while B12 is regularly found in nootropic supplements to boost cognitive performance.
On the other hand, vitamins B2 and B5 provide a range of physical benefits alongside the boosting of acetylcholine, which carries messages between nerve cells.
Also, in synthesis with other vitamins, they may protect against severe health diseases with their antioxidant properties.
Genius Joy supplies 1.5 mg of vitamin B1, 1.7 mg of B2, 20 mg of B3, 10 mg of B5, 2 mg of B6, and 6 mcg of B12 in each serving.
Vitamin D3 (Cholecalcirefol)
Vitamin D3, otherwise known as Cholecalciferol, is widely taken as a dietary supplement to promote several physical benefits. However, it also increases serotonin production to enhance mood.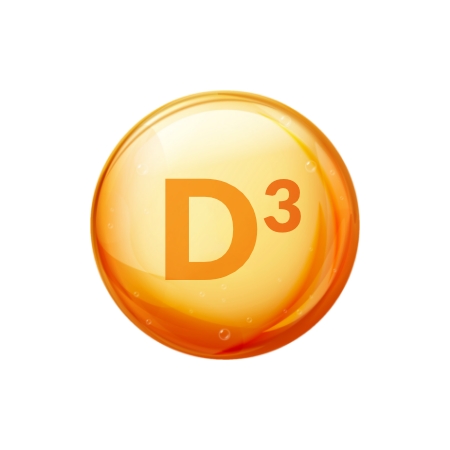 D3 is naturally produced in the body when the skin is exposed to sunlight, and in combination with vitamin C, it increases serotonin levels.
In addition, D3 relies on the presence of Vitamin B5 to promote neurotransmitters production within the brain, which makes it particularly useful during the winter months.
A single serving of Genius Joy provides 1000 UI of Vitamin D3.
S-Adenosyl-L-methionine Tosylate Disulfate (SAMe)
S-Adenosyl-L-methionine, also known as SAMe, is frequently used as a substance to treat depression and anxiety symptoms and many other types of chronic physical pain, including arthritis.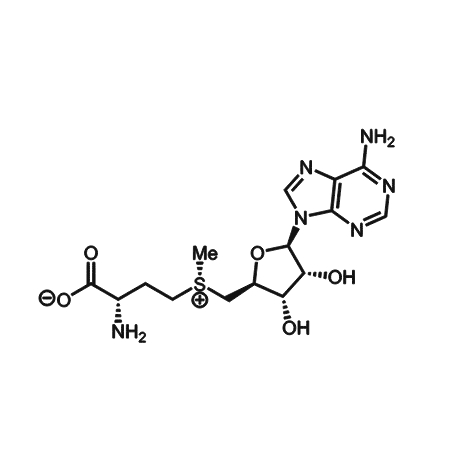 Although research has not conclusively proven its clinical effectiveness in treating depression, there is some evidence to suggest that it can have a mildly positive impact on those experiencing it (1).
Therefore, SAMe may treat depression symptoms and act as a booster for anxiety relief, resulting in improved mood and mental health. However, it is not as effective as prescription antidepressants.
1000 mg of S-Adenosyl-L-methionine goes into a single dose of Genius Joy to help ease stress.
N-Acetyl-L-Tyrosine
L-Tyrosine is a nootropic compound and the foundation of many neurotransmitters found in the brain.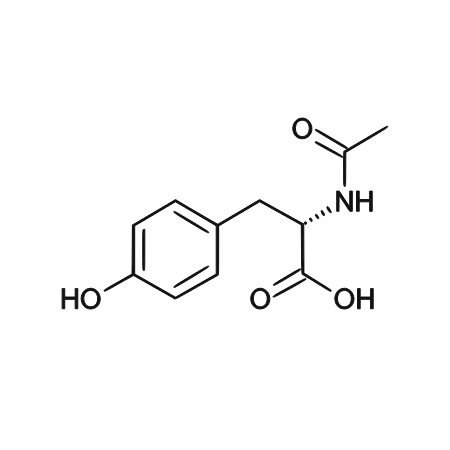 N-Acetyl L-Tyrosine (NALT) is a faster absorbable supplement form that increases dopamine release, significantly impacting motivation levels and improving mood.
Therefore, the nootropic's inclusion in Genius Joy helps to increase the rate at which the chemical is released.
Clinical research has proven the L-Tyrosine efficacy in improving various cognitive functions, such as concentration levels, particularly in stressful situations such as extreme cold or during sleep deprivation, by managing chemical stability within the brain (2).
A 350 mg dose of N-Acetyl L-Tyrosine is included in each Genius Joy serving.
Rhodiola5Plus Rhodiola Rosea
Rhodiola Rosea is a natural adaptogen frequently added to a supplement as an anxiolytic agent to help provide stress support and be a mood booster for anxiety.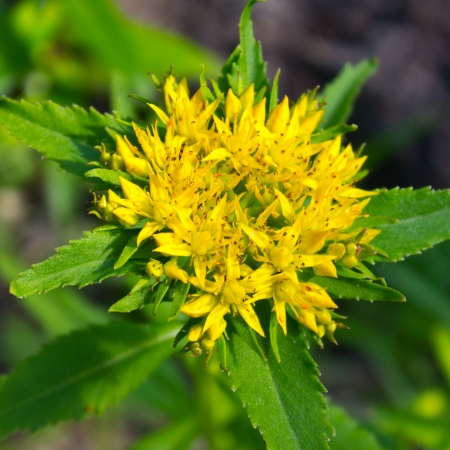 Research studies have shown that as well as proven anti-stress properties, Rhodiola Rosea can help reduce fatigue, improve focus and act as a mood booster, all of which contribute to a healthier level of cognitive function (3).
According to our review, the inclusion of Rhodiola rosea supports Genius Joy's claims that it helps support users' cognition health.
Each serving of Genius Joy yields 300 mg of Rhodiola Rosea to help manage stress levels.
Red Panax Ginseng (Root) Powder
Red Panax Ginseng Powder comes from the root extract widely used in nootropic supplements to aid short-term concentration and promote mental and physical health.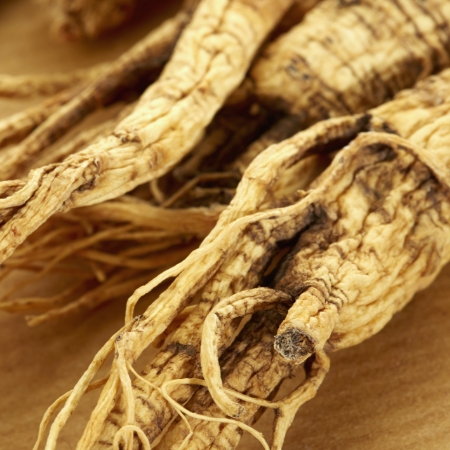 Many scientific studies have proven its positive results on brain support, memory, and mood.
For example, one research shows that when participants took 400 mg of Red Panax Ginseng root powder every day for eight days, notable improvements were noted in calmness, happiness, memory, and logic skills (4).
Genius Joy delivers 250 mg of Panax Ginseng per dosage to help overall brain function.
HTPurity Griffonia simplicifolia (98% 5-HTP)
Griffonia simplicifolia, better known as 5-HTP, is one of the most popular natural nootropics for improving mood and reducing depressive symptoms.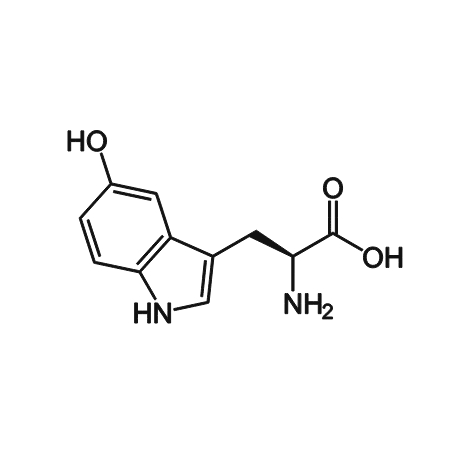 5-HTP is one of the foundations of mood-boosting serotonin leading to the synthesis and release of the neurotransmitter.
Having balanced serotonin levels improves mood, memory function, and other parts of cognition.
Therefore, the Genius Joy serotonin mood booster uses the inclusion of 5-HTP as a logical part to deliver effects when taking this supplement.
Each serving of Genius Joy contains an optimal dosage of 100 mg of 5-HTP.
NeuroFactor Coffea Arabica Fruit Extract
NeuroFactor is a nootropic ingredient delivered from the fruit extract of Coffea arabica, which naturally contains caffeine.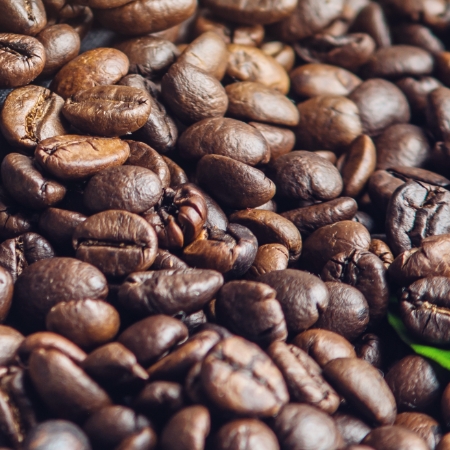 In addition, it contains a variety of polyphenols, which work to significantly increase BDNF in the brain.
BDNF (Brain-Derived Neurotrophic Factor) is a neuropeptide that regulates the growth, maintenance, and abundance of neurons within the brain and influences several cognitive functions, from mood and greater motivation to memory function.
The inclusion of NeuroFactor Coffea arabica in the Genius Job supplement improves the body's response to stress and helps overall cognitive function.
One serving of Genius Joy offers a substantial dose of 100 mg of NeuroFactor Coffea arabica, more than twice that found in a cup of coffee.
L-Theanine
L-Theanine is an amino acid with calming properties, making it a prevalent ingredient in many nootropic stacks, particularly those that include caffeine.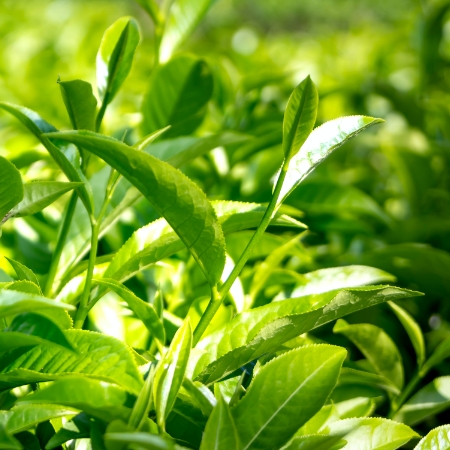 It has been proven to work well in combination with coffee to calm the stimulant side effects of caffeine, such as anxiety, jitteriness, and insomnia, while also relieving physical stress and muscular tension.
In addition, L-Theanine efficiently promotes calmness and relaxation, as also claimed by the Genius Brand.
The 100 mg dose of L-Theanine has proven to be an excellent addition to each dosage of Genius Joy.
How To Take Genius Joy Supplement?
Genius Joy is available in capsule form for oral consumption only, and it comes with a suggested dose from the Genius brand manufacturer.
However, as with all nootropic dietary supplements, the adequate dosage will vary from individual to individual, so some adjustments may be needed to find your optimal dose.
Therefore, it is best to start with a lower dosage and slowly work up. If needed, you can take an additional capsule.
Dosage
The recommended dose of Genius Joy is 4 capsules a day. In addition, it is better to take them on an empty stomach upon waking up or before lunchtime to assess your comfort.
After a while, you can evaluate your dosage and modify the number of capsules based on your tolerance.
However, the manufacturer does not recommend taking more than four capsules daily, and the best results should be experienced after 60-days.
Genius Joy Reviews: What Do Users Say?
Many reviews of Genius Joy from users who used the supplement are generally positive, with the vast majority rating it as a four- or five-star product. However, is it really worth such high ratings?
User reviews report that Genius Joy improves mood, reduces stress levels, and helps depression and anxiety symptoms after taking the brain supplement for a few weeks.
Several users having stressful and busy jobs have benefitted from the mental clarity and associated improved ability to concentrate on tasks.
Also, taking the supplement daily is often suggested to evade a noticeable dip in mood, increased fatigue, and being less motivated and productive, which was experienced on days when Genius Joy users didn't take it.
Only a few users reported some minor side effects, making it a relatively safe nootropic to take.
In addition, it is easy to stack Genius Joy in conjunction with other nootropic supplements from the Genius brand, such as Genius Mushrooms.
However, the primary drawback in Genius Joy reviews is the pricing, with many people feeling that it is too expensive compared to other nootropic stacks.
Does Genius Joy Have Side Effects?
Being a naturally-sourced ingredient formula, Genius Joy is a safe brain supplement for most people, and side effects are rarely experienced.
However, anyone using prescription drugs to treat existing mental health conditions should seek medical advice before mixing Genius Joy with their medication.
In these cases, you can experience some Genius Joy side effects, including increased anxiety, headaches, brain fog, depressive symptoms, mood swings, stomach discomfort, high blood pressure, and skin rashes.
In addition, individuals diagnosed with bipolar disorder or manic depression should avoid any supplements with SAMe, one of the active Genius Joy's ingredients.
Furthermore, taking Genius Joy is not recommended for those who are pregnant or nursing infants.
Where To Buy Genius Joy?
You can buy Genius Joy from the official Genius Brand website or several other online retailers, such as Amazon. It is also available from reputable stores such as Walmart.
However, we suggest buying directly from Genius Brand on the official website to ensure that you get authentic products covered by their money-back guarantee.
Price
The cost for one bottle of Genius Joy is currently $59.99 from the official website.
The bottle contains 100 capsules, which results in $2.39 per serving. If taken at its optimal dose of four capsules per day, the bottle will last for 25 days.
In addition, the Genius Brand offers the Genius Promise, which provides a satisfaction guarantee that comes with a full refund or exchange within 30-days if you are not completely satisfied with your purchase.
Conclusion
Based on our experience, Genius Joy is a good mood enhancer with its scientific research-backed range of ingredients.
It can increase stress resistance, boost mood, and provide temporary relief from some signs of depression and anxiety. However, it is not the best nootropic supplement for all-around cognitive improvement.
Genius Joy may be a suitable option for people looking for a single supplement to support mood, mental energy, and brain health from the positive impact of maintaining optimal balance of dopamine and serotonin.
Our Genius Joy review shows that this nootropic is one of the most attractive supplements to boost mood without suffering the side effects compared to taking antidepressants.
Best choice
Genius Joy is a unique natural nootropic formula for anyone seeking to lift their mood, reduce stress and benefit from improvements in memory, focus, and creativity.
Pros

Contains only naturally occurring nootropic ingredients
Proven to increase serotonin and dopamine levels
Research-backed formula ensures safety and quality
Effective for mood support, depression, and anxiety relief

Cons

Expensive when taken over prolonged periods
Does not produce the all-round cognitive benefits compared to other brain supplements